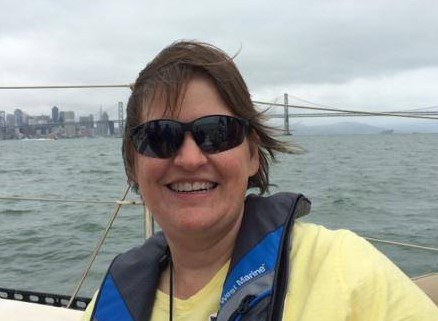 LinkedIn: www.linkedin.com/in/lisathorburn
How do you benefit from your TCREW Membership? I really enjoy the networking and support provided by TCREW!  It is so nice to be part of a group where we lift each other up and celebrate accomplishments.
What do you do at Thorburn and in what circumstances would I come to you for something? I am the president of Thorburn Associates and responsible for business management as well as business development and marketing.  We provide acoustical, technology, and lighting design services so if you have a tenant with a noisy neighbor (or your tenant is the one making too much noise) then we can help!  If you think you want to upgrade the lighting, then we can help!  If you need a new or upgraded audiovisual or data/telecom or security system design, then we can help!  As independent designers, we don't sell or install any equipment so you will always get the best design to meet your needs.
Are you an early bird or a night owl? I'm definitely an early bird!  I think watching the sun rise is one of my favorite activities.
What's the biggest misconception people have about your position? As a woman business owner married to my co-founder, a lot of people think I'm just a figure head and don't actually do any of the work!
If you could snap your fingers and become an expert in something, what would it be? Speaking multiple languages.  I took French in high school and have tried to learn Spanish, but never seem to put enough time into it to get good at it.
What's one thing most people don't know about you? I'm a certified T'ai Chi Chih instructor.
What would we most likely find you doing on the weekend? One of two things… The first would be planting or tending my garden. I recently planted 357 various flower bulbs, some of which have already come up. I planted tulips, daffodils, crocus, snow drops, grape hyacinths, plus a wildflower mix and even sun flowers.  I have a container vegetable garden (helps keep the critters away) with tons of tomatoes, zucchini, peppers and green beans… The other thing you might find me doing is working on our 36-foot sailboat that my husband and I are in the process of completely refitting – converting from diesel to electric with wind and solar regeneration plus all new electrical wiring, plumbing, fiberglass repair, new hatches, etc.
What's one song you have completely memorized? "My Favorite Things" from the Sound of Music
What's one totally irrational fear that you have? I hate bats!
What's the first concert you ever went to? Bob Seger!  I grew up in Michigan, and he was VERY popular since he was a fellow Michigander.