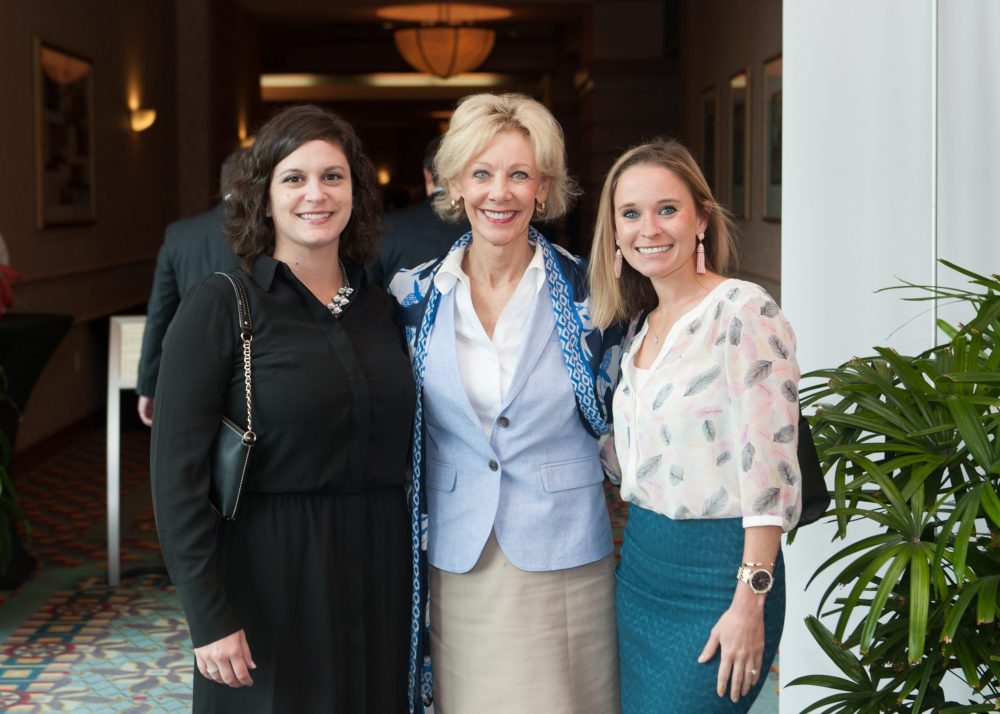 CREW Network Foundation
CREW Network Foundation, the philanthropic arm of CREW Network, is the only charitable foundation solely dedicated to advancing women in the commercial real estate industry. CREW Network Foundation is committed to bringing more women into commercial real estate by offering programs like CREW Careers and UCREW that educate women and girls about the career opportunities in the industry; supporting CRE higher education and training through college scholarships and internships; and providing mentorships to those new to the industry.
Our scholarship program supports future female leaders as they pursue university-level education that will lead to careers in our industry.  Funds are raised through the CREW Network Foundation Scholarship Endowment and personal, CREW Network chapter and corporate contributions. Since its inception in 2008, CREW Network and its Foundation have given over $1 million to 171 female students in 35 states/provinces at 89 universities.
The scholarship application will open in Spring 2023
$5,000 USD (or CAD equivalent) for tuition and books
Paid internship opportunity (summer of 2021)
Complimentary CREW Network student at-large membership (18 months)
Complimentary registration to the 2020 CREW Network Convention in Austin, TX
Travel stipend for expenses related to CREW Network Convention up to $600
Must be a Female
Must not be a previous recipient of a CREW Network Foundation scholarship
Must have a minimum 3.0 GPA (4.0 scale)
Must be a citizen of the U.S. or Canada
Must be a full-time junior, senior or graduate student (2020-21 academic year)
Must be enrolled at an accredited college or university
Intent is to pursue a career in commercial real estate
Focus of study included in our qualified fields of commercial real estate
"The CREW scholarship has given me the opportunity to further explore my passion within commercial real estate. I am very appreciative of the organization's contribution towards my education as it alleviates the financial burdens of paying for school."
Tu-Uyen Tran, UNC – Chapel Hill, 2020 Scholarship Winner