UCREW Overview
UCREW supports the development of the talent pipeline for women seeking to enter any CRE field; promotes the CREW Network Foundation scholarship to local colleges and women pursuing a career in CRE; and creates opportunities for TCREW members to engage with other members and with young women interested in CRE in a manner than organically promotes mentorship.
Committee Chair: Christi Ossi (cossi@spectrumcos.com)
Committee Liaison: Lauren Reeves (lreeves@smithdebnamlaw.com)
SCHOLARSHIP:
Fosters relationships with Triangle-area colleges in order to introduce college students to the many opportunities in CRE and to promote the CREW scholarship. 2023 Scholarship Applications available in the Spring .  Click below for more information and link to application page.
MENTORSHIP:
Creates and implements opportunities for TCREW members to build organic relationships that will naturally encourage mentor-mentee engagement. Engages our members as role models to teach students networking fundamentals, offer powerful career resources, and provide relationship-building opportunities in career development.
2020 Scholarship Winners from Our Chapter
Congratulations to our 2020 scholarship recipients! The CREW Network Foundation Scholarship program supports future female leaders as they pursue university-level education that will lead to careers in CREW Network's Qualified Fields of Commercial Real Estate. Our 2020 scholars received:
$5,000 USD (or CAD equivalent) for tuition and books
Paid internship opportunity (summer of 2021)
Complimentary CREW Network student at-large membership (18 months)
Complimentary registration to the 2020 CREW Network Convention and Marketplace
Travel stipend for expenses related to CREW Network Convention up to $600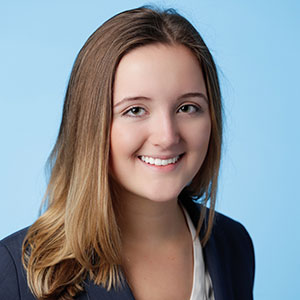 Georgia Burkard
Hometown: White Plains, New York
Education: University of North Carolina – Chapel Hill | Junior
Focus of study: Business Administration and Sustainability
Burkard's passion for real estate began immediately out of high school while working as a Construction Management Intern at Cumming Corporation in New York City. The following year, she was hired back to work with Cumming in Los Angeles at the Marriott EDITION hotel. After an internship with Investors Bank's Commercial Lending team in New York in 2019, she dedicated her studies at the Kenan-Flagler Business School to real estate.
In her sophomore year, Burkard was named a Real Estate Diversity Intership Scholar through UNC's Wood Center. Through this program, she is spending her 2020 summer at JLL. Currently, her interests lie in real estate finance and development, specifically through a sutainable lens. Always eager to learn and grow, she seeks out new challenges and opportunities to shape her passions and interests in global commercial real estate.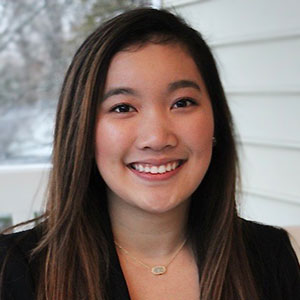 Tu-Uyen Tran
Hometown
: Charlotte, North Carolina
Education: University of North Carolina – Chapel Hill | Senior
Focus of study: Business Administration
Tran is a senior majoring in Business Administration with an area of emphasis in real estate at the University of North Carolina at Chapel Hill. As a first-generation college student, she wants to use her education and experiences to further her passion for commercial real estate. Tran completed two real estate internships providing her experience with private equity real estate, allowing her to understand the process of acquisitions. She previously worked part-time in school doing lease work and property management for a student housing development project.
Along with her real estate experiences, Tran is an active executive leadership member of the Undergraduate Real Estate Club at Carolina. Her passion and commitment to real estate pushes her to learn more everyday about the industry.
"As a young woman interested in commercial real estate, the industry can be daunting at times; but with the multidimensional support of the CREW Network, I possess the confidence to pursue a career in CRE and set a precedent for the future of women in the industry. "
Georgia Burkard, UNC-Chapel Hill, 2020 Scholarship Winner