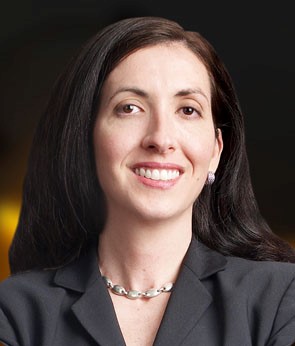 How do you benefit from your TCREW Membership? The TCREW connections and friends I've made through TCREW are the faces and contacts I see throughout Raleigh and in so many business development events.
What do you do at Parker Poe and in what circumstances would I come to you for something?  I am a commercial development and infrastructure attorney, assisting clients with the development, leasing, and financing of real property.  Contact me if you have any real estate questions. 
What's one professional skill you're currently working on? Creative zoom backgrounds—I particularly like the interview room from The Office.
What's your go-to productivity trick? Coffee and classical music.
Are you an early bird or a night owl? Both- I'm an attorney.
How do you prefer to start your day? Exercise- if I exercise as soon as I wake up I feel productive immediately.
How do you prefer to end your day? Reading a book- turning off screens and reading a book before bed helps quiet the otherwise constant pandemic news.
What was your first job? Gopher in my father's law firm.
What's the worst job you've ever had, and what did you learn from it? As a teen I babysat two kids with the flu… I learned I would never be a teacher, nurse or doctor.
What led you to this career? My great grandfather, grandfather, father and several uncles were/are lawyers… they spoke so highly of the profession and my father loved his work.
If you could add one thing to TCREW's offerings, what would it be? Bring back the community/charity committee.
If you could snap your fingers and become an expert in something, what would it be? Multilingual.
What energizes you outside of work? My three kids.
What's something—big or small—that you're really bad at? I am an embarrassingly terrible singer… to annoy my kids I'll sing in the morning until they get out of bed.
What's your favorite sport to watch and which team do you root for? Any game (team or sport) if my kids are playing. Before the season was cut short I was a HUGE Mustangs fan (NCFC soccer), a Lady Cap Broughton Varsity Soccer fan, and a Lunas fans (NCFC soccer).
What's the first concert you ever went to? The Neville Brothers at Tipitina's.
What's the top destination on your must-visit list? We had a trip to Spain planned but cancelled because of the pandemic. We'll reschedule as soon as the world reopens.
What's the weirdest food you've ever eaten? Depends on what you think is weirder, crickets or alligator?