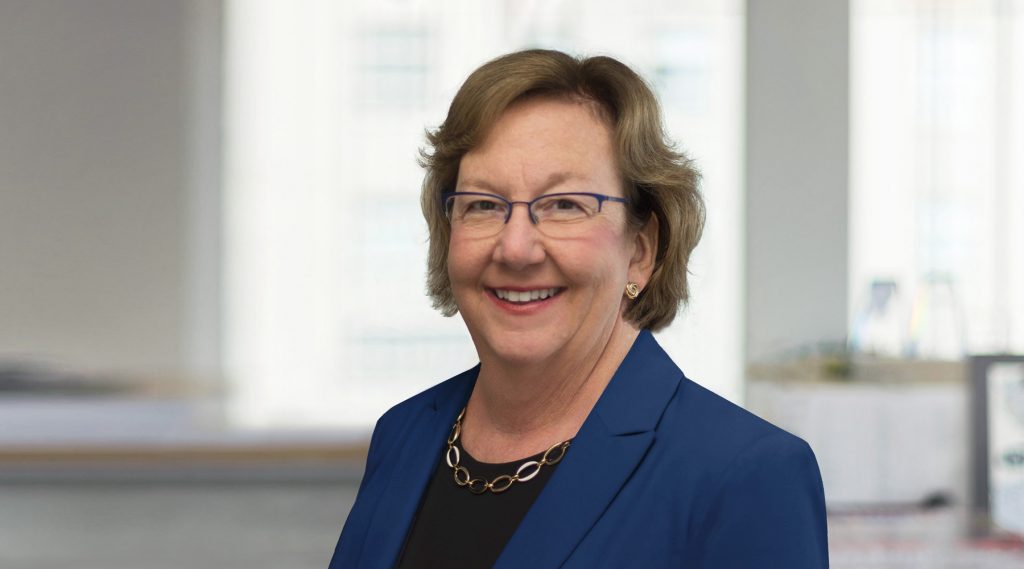 How do you benefit from your TCREW Membership?  For me the networking with TCREW members has always been the best!  It has been a great way to meet other women in the real estate profession and stay connected as our careers have grown over time, and of course I have developed some long-standing friendships.  Also, I have enjoyed serving on TCREW committees and on the Board.
What do you do at Clark Nexsen and in what circumstances would I come to you for something? Clark Nexsen is a nationally ranked architecture/interior/engineering company that is celebrating its 100th anniversary this year, and in my role as VP, Business Development, I am always looking for opportunities for us to make a difference in the Triangle community with our designs, whether science and tech facilities, corporate offices, or academic facilities. So forming a team with other TCREW members to pursue projects would be perfect!
Who has influenced you most when it comes to how you approach your work? Probably no surprise that I would say my mother, Ruth Jane Roycroft, who was one of eight children growing up in rural Durham, who is age 92 and remains very active. She was a banker in Durham for 25+ years, and held a variety of senior level positions. Reflecting on her back then when very few women worked in the banking industry, and her ability to manage work, a family, church and community involvement, impressed upon me to have the same ambition and drive.
What energizes you at work? We have 10 offices throughout the mid-Atlantic, and I love meeting our employees in the various offices and "connecting the dots" with them when we are going after pursuits for new projects, as it really is a collaborative approach to not only doing really good design, but for winning work.
What's a work-related accomplishment that you're really proud of? I was involved in making a connection and landing work with Toll Brothers when they were first looking at the Triangle area in the 1990's, as they were the ones who developed Brier Creek – residential and commercial.
What's your biggest work pet peeve? When people do not show up/attend meetings on time, and therefore they do not start on time. It is important to be respectful of everyone's schedule.
What energizes you outside of work? I really love to travel, whether it is to see my daughter who lives in San Francisco, go on a family vacation, or to a work-related conference in a city I have never visited.
What's one thing most people don't know about you? I am a native of Durham and still live there – one street over from where I grew up.
What would we most likely find you doing on the weekend? On the weekends I like to be at our small house in Beaufort, North Carolina where it feels like I am on vacation for just a few days and therefore is a way to get re-energized for the next week. It has also been a great way to meet a lot of folks from the Triangle area who are here also on the weekends, who otherwise I would have not met.
What's the first concert you ever went to? Doobie Brothers in Cameron Indoor Stadium at Duke University.