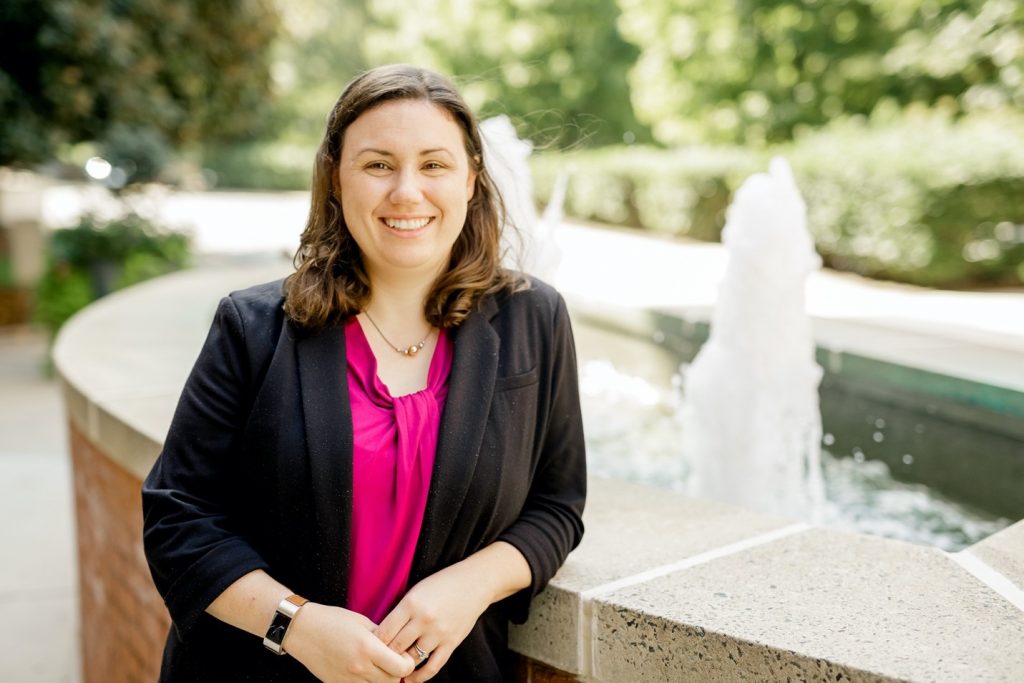 How do you benefit from your TCREW Membership? I love the connections with the other members! It is wonderful to belong to such a supportive network of professional women. I have moved categories twice since I started – from Development, to Asset Management, and now to Property Management, and it was invaluable to be able to tap into the network of TCREW women for advice and insights as I made those transitions.
What do you do at Capital Associates and in what circumstances would I come to you for something? I'm a Commercial Property Manager; I manage all aspects of operations for several commercial properties in the Triangle area, including repairs and maintenance, budgeting, and financial reporting. I try my best to minimize concerns for our tenants and owners and keep everything running smoothly at our properties.
What's your go-to productivity trick? Taking a break! I am a big fan of a quick 15-minute walk to reset and refocus.
What behavior or personality trait do you most attribute your success to, and why? Empathy. It is important for me to understand how the decisions we make affect our tenants, our owners, and the property itself. All of these groups have different priorities and are concerned about impacts in different ways. By putting myself in their shoes, I can anticipate their needs, proactively mitigate concerns, and effectively communicate the information that they want to know the first time.
What was your first job? I worked at a Maggie Moo's Ice Cream store in high school – it's similar to a Cold Stone creamery where we had to mix the ice cream and toppings at the store.
What's a mistake you made early on in your career, and what did you learn from it? Sitting on a problem will always make it worse. It is much better to rip off the band-aid and deal with it head on early instead of waiting for it to blow up in your face!
What energizes you at work? Fixing problems and solving mysteries, especially ones that make tenants lives easier at work.
What's the biggest misconception people have about your position? Sometimes people think that we just fix things and collect rent. The job is really much more holistic than that – you have to be able to think on several levels at the same time and juggle frequently competing interests.
If you could add one thing to TCREW's offerings, what would it be? I can't think of anything right now! We had a new member mixer in January that I thought went well and I hope to continue that moving forward. Once we are no longer meeting virtually, I'm looking forward to the new #brewcrew events. Recently, however, I have been very impressed at TCREW's virtual offerings over the last month. They have done a great job making an immediate pivot to a whole new way of networking!
When you were a kid, what did you want to be when you grew up? I wanted to be a photojournalist for National Geographic.